Latest news

The Christmas Tree - Sunday 5th December 2022 - 2-4:30pm at Pipe Band Hall
Our annual Christmas afternoon tea with games and wonderful puppeting entertainment by the enchanting Anna Bailey. Of course a visit is expected from a man in a big red suit whose belly shakes like a bowlful of jelly!
Members have been sent invitations and information to book in children up to 12 years old to receive a gift. All welcome for games and gathering together.
The Magic of Shetland
Once international travel is back, people are planning their visits to Shetland. This afternoon is a chance to hear and see some of the key places and experiences that make Shetland a magic destination. For many of us, there are family links to explore - but Shetland is alive with historical and natural wonders - some of the best bird life you can see in the UK, historical relics of people over 5,000 years, places to walk, to learn, and to grow. Our library will be open to borrow materials, and there will be a great afternoon tea. This is an afternoon that will be of interest to many, including those who have already visited Shetland.
This event was originally scheduled for 7 November 2021, but has been postponed due to COVID-19 restrictions. We'll let you know when a new date has been confirmed.

2021 SHETLAND VIKING DANCE - SATURDAY 13TH JUNE 2021
Another wonderfully successful Shetland Viking Dance was held at Chilton St James School hall. A huge thank you to Schiehallion for fiddling us through the series of New Zealand and Scottish Country dances. The Society committee put on a delicious supper for the hungry dancers. The dance groups, local schools, and families supported this event with more than 100 attending, after last year's event was cancelled due to COVID 19.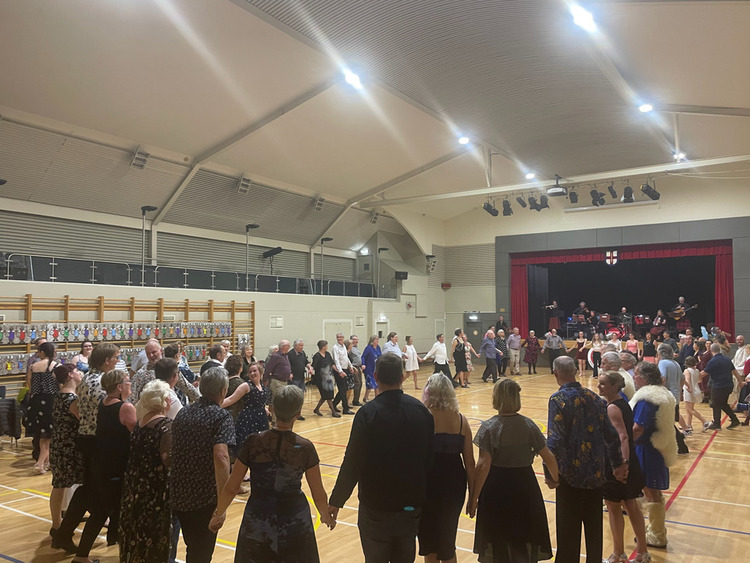 THE VIKING II PROJECT
Our Society is delighted we can support and promote a new and exciting venture to learn more about the genetic roots of many health conditions. Viking II is seeking 4000 volunteers - the only condition is that you must have at least two of your four grandparents from Shetland or Orkney.
Read a message about the Project from from our President, Peter Glensor here

To learn more about the Project and to volunteer click here
To see a lecture given by Prof Jim Wilson in Shetland to launch the Viking II Project click here